" The Washington Post" (アメリカの新聞)
Popular French singer France Gall dies at 70
(January 7 at 12:42 PM)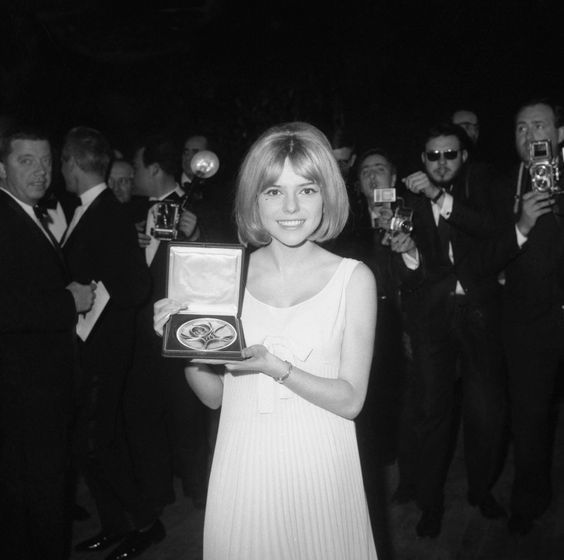 PARIS — French pop singer France Gall, who shot to fame in the 1960s by winning the Eurovision Song Contest then produced hits and sold millions of albums over a four-decade career, died Sunday. She was 70.

Her agent Genevieve Salama told The Associated Press that the singer, with her signature blond bangs, round face and young voice, died of cancer in the Paris region.

French President Emmanuel Macron wrote in a tweet that Gall "lasted through time thanks to her sincerity and generosity" leaving "songs known to all French." Culture Minister Francoise Nyssen praised a "timeless icon of the French chanson."

Born Isabelle Gall in 1947, she gained notoriety while still a teenager and kept a young voice throughout a career that spanned from the early '60s to the late '90s.

Her collaboration with French song-composer Serge Gainsbourg — one of the top pop song creators in France — led to a first series of hits.

One of them, the song "Poupee de cire, poupee de son" ("Wax Doll, Rag Doll"), propelled the singer to international celebrity at 17 when she won the 1965 Eurovision Song Contest for Luxembourg with it.

Gainsbourg later wrote another of Gall's early hits, "Les Sucettes" ("Lollipops"), whose ambiguous lyrics with a hidden erotic meaning shocked some in France.

After a dry period, Gall saw renewed success thanks to composer Michel Berger in 1973.

The two-decade collaboration with the composer she married in 1976 provided the singer with her biggest hits and best-seller albums such as "Paris, France," ''Tout pour la musique," ''Débranche," ''Babacar" and "Double Jeu."

Among the songs that hit the charts is the song "Ella, elle l'a" ("Ella, she's got it"), which was a tribute to jazz singer Ella Fitzgerald. It was one of Gall's biggest commercial hits, with 1.5 million copies sold.

Their collaboration and marriage ended abruptly in 1992 when Berger prematurely died of heart attack at 44. Five years later, another personal blow would spell the end of her career when their eldest daughter Pauline died of illness at 19. (The Washington Post)